Welcome to Roorkee.org!
Initially developed as myroorkee.com in 2001, the website is celebrating 20 Years of existence.
World
Photo Albums
Nov 12
Discover and upload awesome pictures of this beautiful town
Continue to albums
Design
Post title
Nov 11
This is a wider card with supporting text below as a natural lead-in to additional content.
Continue reading
From the Firehose
About the Town
The famous Ganga Canal which was constructed more than 150 years ago can well be said to be the identity of the place. And a very important one too, after all it was from here that Roorkee started its march towards glory and prosperity.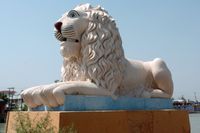 ---
IIT Roorkee
The Indian Institute of Technology Roorkee, formerly the University of Roorkee, is a public university located in Roorkee; established in 1847, it was given university status in 1949 and, in 2001, was converted into an IIT.
---
About
Born in 2001, this website is a personal project to bring people of this town together, not affiliated to government / corporation.